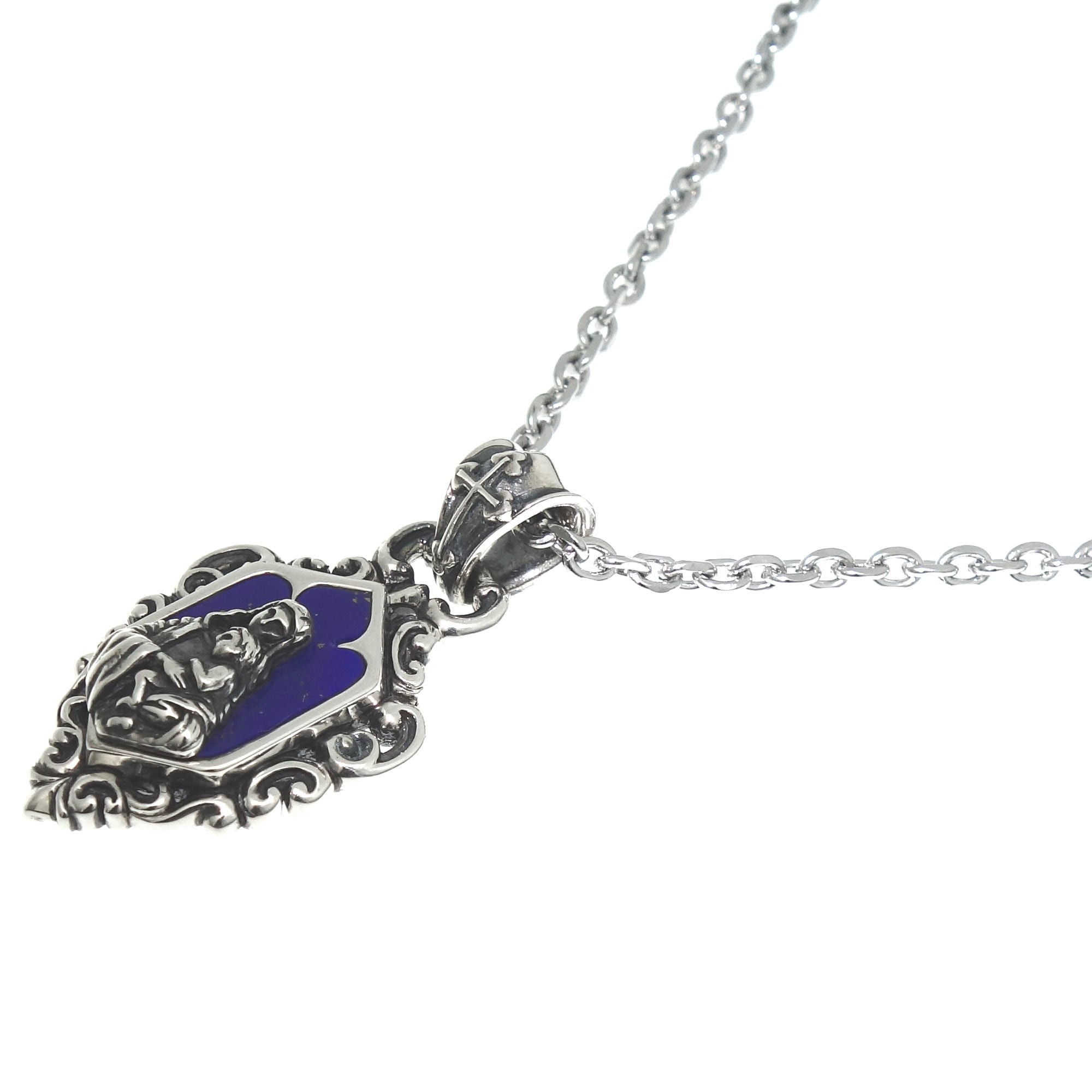 ラピスラズリは、神秘的な群青色が特徴の石。
ラピスラズリの名前は、ラテン語の「lapis(石)」とペルシャ語の「lazward (空のような青)」に由来しています。
ラピスラズリは、方ソーダ石グループの鉱物である青金石(ラズライト)を主成分とし、
同グループの方ソーダ石・藍方石・黝方石ゆうほうせきなど複数の鉱物が加わった半貴石である。
深い青色から藍色を持ち、しばしば黄鉄鉱の粒を含んで夜空のような輝きを持つ。
ラピスラズリの主要産地は、アフガニスタン、ロシア、チリ、ミャンマー、アメリカです。
人類に認知され、利用された鉱物として最古のものとされている。
エジプト、シュメール、バビロニアなどの古代から、宝石として、また顔料の原料として珍重されてきた。
ラピスラズリは、9月の誕生石としても人気があります。
ラピスラズリは、世界で最初にパワーストーンとして認識された石と言われており、
「幸運を招く石」と呼ばれています。紀元前数千年という時代から古代エジプトやバビロニアで装飾品、
護符などに使われており、ツタンカーメン王の棺からもたくさんのラビスラズリが発見されています.。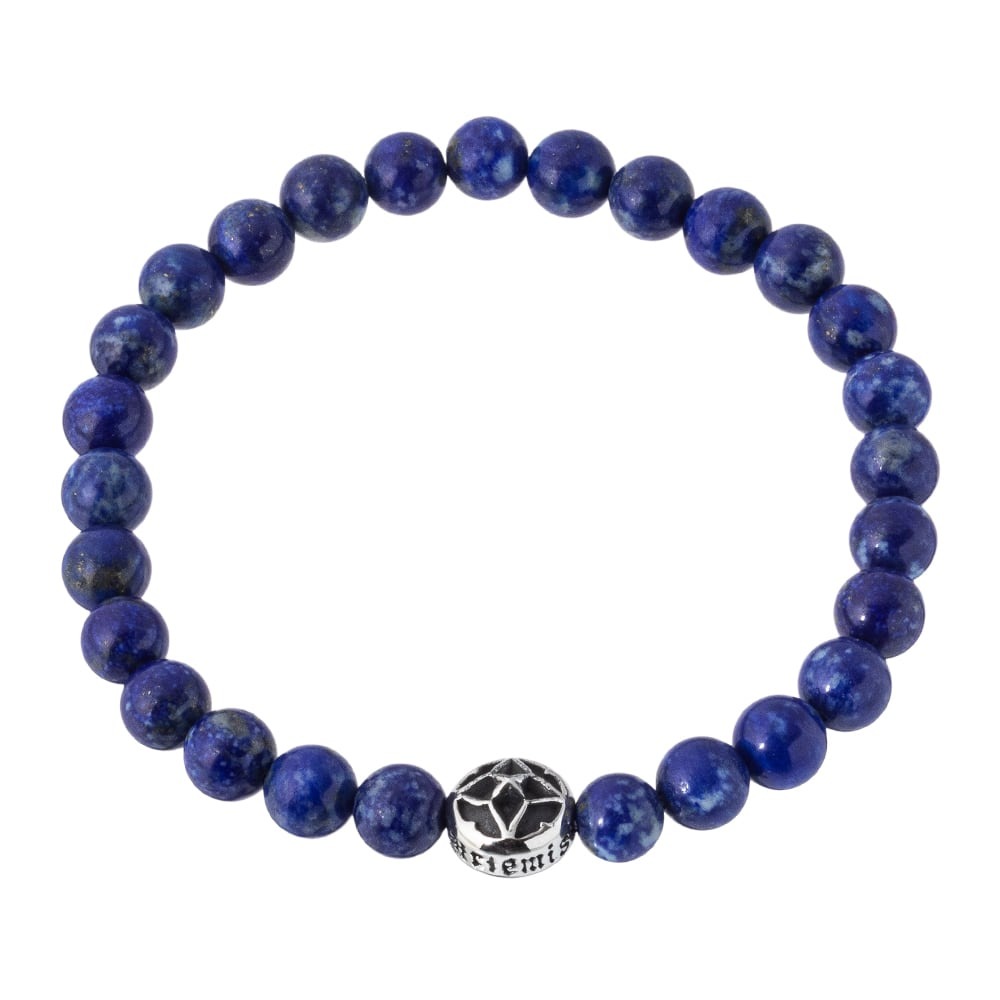 Lapis lazuli is a stone with a mysterious ultramarine blue color.
The name of lapis lazuli comes from the Latin word "lapis" and the Persian word "lazward".
Lapis lazuli is mainly composed of lazurite, a mineral of the sodalite group.
It is a semi-precious stone with multiple minerals such as sodalite, hauyne, and Nosean.
It has a deep blue to indigo color, often containing pyrite grains, and has a brilliance like the night sky.
The main sources of lapis lazuli are Afghanistan, Russia, Chile, Myanmar and the United States.
It is considered to be the oldest mineral recognized and used by humankind.
Since ancient times such as Egypt, Sumer and Babylonia, it has been prized as a gem and a raw material for pigments.
Lapis lazuli is also a popular birthstone for September.
Lapis lazuli is said to be the first stone recognized as a gemstone in the world.
It is called a "lucky stone". Ornaments in ancient Egypt and Babylonia since the thousands of BC,
It is used for amulets, etc., and many Lavis Lazuri have been found in the casket of King Tutankhamen.